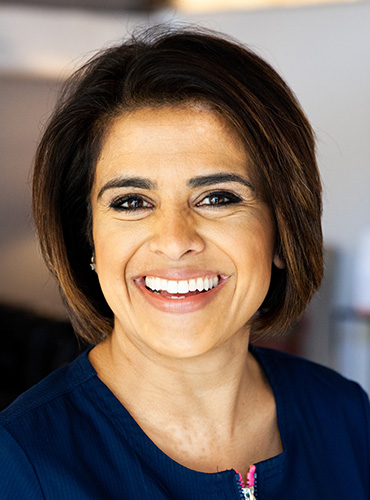 Principal dentist
Uppal Patel
GDC Number: 74992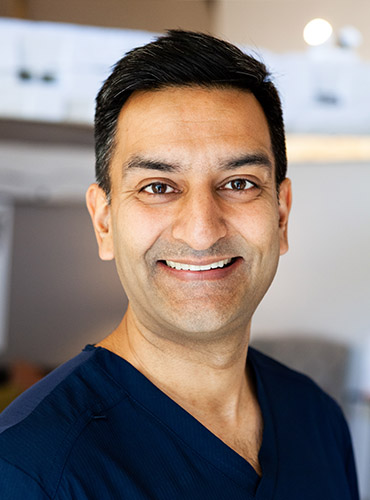 Principal dentist
Dipan Patel
GDC Number: 75010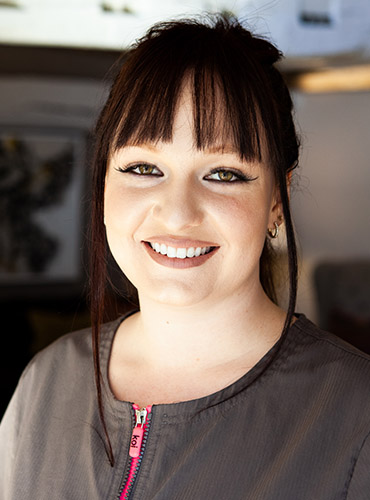 Dental Nurse & Treatment Coordinator
Dava Palmer
GDC Number: 193068
Dental Hygienist
LeAnna Morris
GDC Number: 248869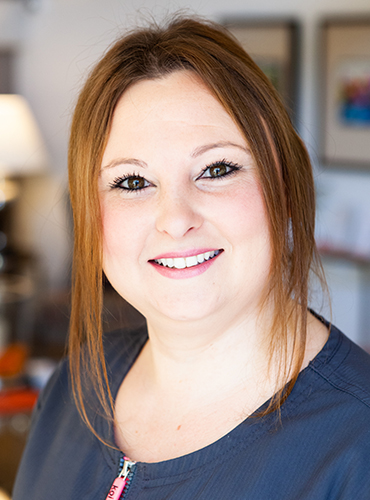 Dental Nurse & Treatment Coordinator
Danielle Howlett
GDC Number: 215568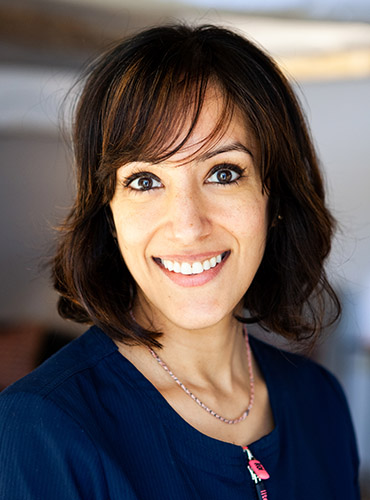 Special Interest in Periodontics
Sarovi Davda
GDC Number: 81111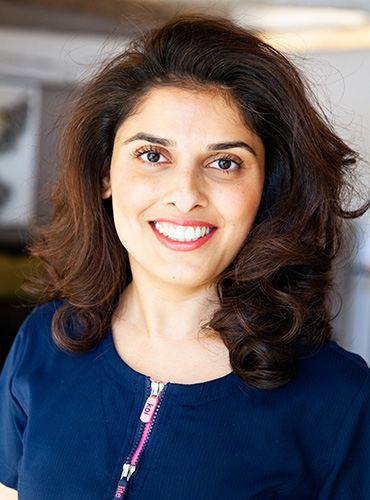 Specialist Orthodontist
Geetanjali (Anjali) Sharma
GDC Number: 251110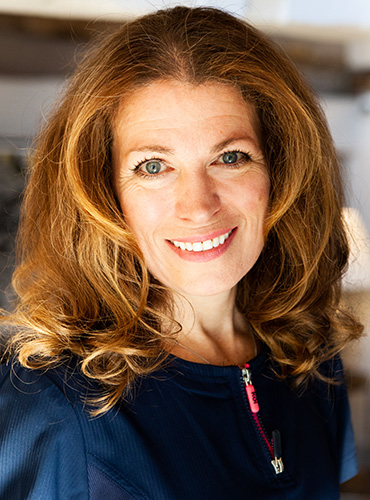 Dental Hygienist
Susan Hutson
GDC Number: 3633
Specialist in Periodontics
Narinder Dhadwal
GDC Number: 114919
Dental Nurse
Toni Antoinette
GDC Number: 137459
She has been practicing out of Harley Street for 12 years and, during this time, has become a leading name in dental healthcare. She is now bringing her extensive experience and outstanding knowledge to her expanding private practice, with the opening of a new family practice in Beaconsfield.

Uppal graduated from Guy's Dental Hospital in 1998, with University distinctions, going on to achieve a wealth of qualifications including a Masters in Clinical Dentistry from the prestigious Eastman Dental Institute, University College London (UCL). This saw her earn a place on the General Dental Council's Specialist Register as a Prosthodontist. During her time in Harley Street, Uppal's specialism in Prosthodontics has meant that she has become the first port of call for clients requiring challenging or complicated prosthodontic procedures, as well as implants and restorative care.

Today, Uppal uses this experience to not only practice family dentistry but also to teach at the Eastman Institute, UCL. Her ongoing role in clinical and academic research enables her to remain abreast of the latest research and developments in dental healthcare and apply them to enhance and broaden the services offered to her own patients.

Whilst her qualifications and accolades demonstrate both her commitment to the profession and her skills as a clinician, Uppal's main focus is to ensure her practice offers patients the best treatment possible in a calm and welcoming environment.

Since becoming a mother to two young boys, Uppal has also become extremely interested in the unique requirements of children's dental care, providing advice on concerns such as the importance of fluoride in the prevention of dental decay and accidental dental injuries relating to growing teeth, as well as more practical services including the fitting of high quality mouth guards for sporting activities.

Sorriso Dentistry, Beaconsfield is now open and Uppal and her team look forward to welcoming you and your family to the new practice.
With over 18 years' experience in London's private dental sector, and a member of the British Society of Restorative Dentistry, Dipan has become a keen advocate of minimally invasive dentistry.

Dipan has a wealth of experience in all aspects of restorative and cosmetic dentistry. This approach has allowed him to achieve excellent functional and aesthetic results for his patients without sacrificing precious tooth structure, and yet with minimal trauma or discomfort.

Prior to Sorriso, Dipan was lead dentist at a prominent dental practice in the heart of the City of London. He played a key role in opening and establishing what has become an extremely successful practice, working alongside a team of highly talented specialists in treating a thriving client list including many high profile names. Before this, Dipan ran a successful family practice in West London, having graduated from Guys Dental Hospital in 1998.

Dipan is passionate about embracing the latest advancements in dental healthcare and keeping up to date with new and emerging techniques and innovative approaches to improve the patient experience. In 2006 he gained a postgraduate Master's degree in Conservative Dentistry with distinction from the renowned Eastman Dental Institute, UCL.

Sorriso Dentistry, Beaconsfield is now open and Dipan, Uppal and the team look forward to welcoming you and your family to the new practice.
Dava is a qualified dental nurse. She has been working alongside both general and specialist dentists for 10 years. She is also our treatment coordinator, responsible for answering any enquiries you may have about treatments offered, and ensuring you fully understand a proposed course of treatment.

Her main interests centre on cosmetic dentistry and implants. She is always keen to develop her knowledge further and finds her role at Sorriso Dentistry very rewarding.

Outside of work, Dava loves travelling and is renowned locally as a fantastic Zumba instructor!
LeAnna grew up in Nashville Tennessee and began her dental career as a nurse in 1996. In 2009 she qualified as a dental hygienist from the College of Southern Nevada and practiced at several advanced dental practices in Las Vegas. She also spent her evenings teaching and coaching new dental hygiene students at the college she graduated from.

LeAnna is very passionate about her profession which motivates her to continually update her personal and professional development, best practice and new treatments by attending educational courses in the USA and here. She loves educating and sharing her valuable knowledge with her patients.

With her wealth of knowledge and experience you will know that you are in safe hands when attending your hygienist appointment. She has the excellent ability to blend kindness, thoroughness, and a gentle touch while providing the best treatment and education to our patients.

New to the UK, she spends her free time exploring her new surroundings.
Danielle brings 18 years of experience to our team, having worked as a dental nurse and practice manager previously. She too is on hand to ensure our patients feel reassured and fully informed about treatments we offer. She is always looking to take up new challenges, increase her skills and further her career; she is a great asset to our team.

She loves spending time with her family and socialising with friends. She has recently taken to trying snowboarding and in her spare time she likes to experiment with new dishes in the kitchen!
Working alongside past president of the British Society of Periodontology (BSP), since 2001 Sarovi has been teaching periodontics to dentists and hygienists across the country as well as lecturing on behalf of the BSP at a number of dental conferences.

Following her graduation from Guys Hospital in 2002. she worked in a Maxillofacial surgery unit during which she won a prestigious research prize and was awarded membership to the Faculty of Dental Surgery. In 2014, she attained her Masters in Restorative Dentistry at the world renowned Eastman Dental Institute with distinction and was invited to return as guest lecturer on the course. Upon invitation, she recently joined the teaching staff on the Faculty of General Dental Practitioners

Diploma, teaching the Periodontal modules within their courses. On a more light hearted noted she is also now the regular dental expert for BBC Radio London! Like all periodontists, she is obsessed with achieving clinical excellence (to her that means pocket resolution, cessation of bleeding and retention of teeth), but her real passion is providing a unique experience that truly engages and empowers the patient so that they can be managed in the most minimally invasive and comfortable way, with respect and compassion. In doing so she believes that when she has completed treatment, her patients have a more positive outlook and infinitely more stable dental health to when they first started.

Currently, she splits her working week between private dental practice, teaching and being a mum to two gorgeous toddlers. If she does have any time to spare, she enjoys meditation, yoga, and sleep!

If you are interested in starting your journey towards a better dental future with Sarovi, she would love to meet you or your patients.
Anjali currently works as a Consultant orthodontist at Frimley Health and Northwick Park Hospitals. She qualified as a dentist from Queen Mary and Westfield College, University of London (UOL) with Honours and two prizes for Clinical and Academic excellence. Following general practice, she undertook further hospital jobs in Oral and Maxillofacial surgery and Paediatric dentistry which gave her the prerequisites and experience to enter a specialist training programme in orthodontics at The Royal London Hospital.

During her orthodontic postgraduate training she was awarded a Distinction and a prize for her Masters research project in 2012 which was presented at the British Orthodontic Conference and has since been published. Upon successful entry onto the specialist register Anjali entered a further two year training programme between the prestigious Eastman Dental Hospital, University College London (UCLH) and Royal Surrey County Hospital to qualify as a Consultant orthodontist.

Her scope of expertise means she understands the treatment needs of children, teenagers and adults; enabling her to present you with options that suit your needs. Being experienced in all aspects of orthodontic planning and appliance therapy she can provide treatment with labial fixed appliances; using metal or clear ceramic brackets with 'invisible' wires, lingual fixed appliances (brackets fitted on the backs of teeth so not visible) and the ever popular the Invisalign™ clear aligner system, amongst others.

Her interest in multidisciplinary cases mean she is continually working alongside other specialists and general dentists to successfully manage both children and adults alike who present with more complicated dental and facial problems. Anjali is passionate about her work and is involved in teaching and supervising orthodontic postgraduates.

In 2012 Anjali married a Canadian from Alberta and has since developed a passion for travelling and visiting Canada's beautiful National parks on an annual basis! In addition, Anjali is a fitness enthusiast who regularly enjoys training and participating in charity sporting events. Her other interests include canvassing during National parliamentary elections and feeding the homeless in London, Holborn on a weekly basis.
Susan started her dental career as a Registered Dental Assistant before graduating as an Enrolled Dental Hygienist (EDH) from the renowned Eastman Dental Hospital in 1988.

Throughout her 30 years in dentistry, she has worked in private, specialist and Harley Street practices. She is also a member of the professional educator team for Waterpik UK; her role involves 'lunch and learn' presentations to practices in an oral health educator capacity.

Her commitment to the profession is obvious when you meet her, and her skills in oral health education as well as a special interest in periodontal management and treatment, implants and fixed orthodontic treatment make her an asset to our team of skilled hygienists.

Susan lives locally with her husband and son, and outside of dentistry, she is a fitness instructor at Stoke Park and a skilled baker.


BDS (Lond) MJDF RCS (Eng) MClinDent Perio (Lond) Diploma in Advanced Clinical Periodontology (Lond), MPerio RCS (Edin)

Narinder is a Specialist Periodontist based in private practice. She qualified from St. Bartholomew's & The Royal London School of Medicine and Dentistry, Queen Mary, University of London in 2007. During her studies she was awarded the Harold Fink Prize for outstanding academic achievement. She then went on to work extensively in general practice and successfully completed her MJDF Diploma from the Royal College of Surgeons of England in 2009.

In 2014 Narinder completed her 3-year postgraduate training in Masters of Clinical Dentistry in Periodontology and Implants at The Royal London Hospital and gained her Membership in Periodontics from the Royal College of Surgeons of Edinburgh in 2015. During her specialist training, Narinder received an award from the British Society of Periodontology (BSP) and presented some of her work at the International Association of Dental Research (IADR) and the British Society of Restorative Dentistry (BSRD). She was also involved in supervising and examining undergraduate students at the Royal London Hospital and was also the Specialist Training Committee (STC) Representative for Periodontology.

Outside of dentistry she is a keen fitness enthusiast and loves travelling.
Toni started her career as a dental nurse in Gerrards Cross in 1995, gaining experience in all aspects of dentistry. During a career break whilst she had her 2 children, she pursued her interest in cooking, helping a friend with a local business. Two years ago she decided to return to dentistry and as the newest member of our support team, brings her knowledge, skill and considered compassion as a part time dental nurse at Sorriso.

Outside of work she is a busy mum and enjoys spending time with her family, cooking and fits in a run whenever she can!